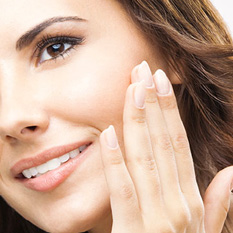 Hello and welcome to the Facial Fillers Essex website, home of Emma Wright Aesthetics.
Emma Wright Aesthetics provides non-surgical treatments for facial rejuvenation throughout Essex and the South East.
Facial Fillers Essex specialises in providing a range of affordable and professional treatments, including Anti-Wrinkle injections, lip enhancements, facial fillers and botox treatments.
As we get older our skin loses volume and elasticity. Dermal fillers work by replacing volume giving a smoother more youthful look. Emma Wright is fully qualified as an aesthetic practitioner as well as a registered nurse, giving you peace of mind and a quality and safe service.